Exceptional Products,
Superior Service.
We offer comprehensive water treatment
solutions for a variety of industries
Better Water Treatment Starts with Process Masters
At Process Masters, we do things a bit differently. We go beyond the initial sale of water treatment products and services to become a resource for you and all operators of the treatment plant. Our professional staff create partnerships with our clients to provide expertise and experience. The value of a Process Masters' program goes beyond just our products.
"Process Masters just does it right."
– S.S.
"I chose Process Masters because of the excellent service I've received over many years." 
– G.L.
"Process Masters aims to please. Great customer service."
– C.K.
"The staff has gone above and beyond in making sure the products and equipment are working well."
– P.S.
"Process Masters provides a quality treatment program at an affordable price."
– J.W.
"The service you get from this company is at a very high level as is the knowledge and professionalism down to the smallest detail."
– T.S.
We provide water treatment products to optimize your plants performance

We supply, install, and maintain the necessary feed equipment at no additional cost to provide consistent treatment results while minimizing costs and operator involvement

Process Masters monitors product inventory and usage to provide Just-in-time delivery, ensuring the lowest possible overhead and cost  

Delivery of non-bulk products is performed by our Representatives who are knowledgeable in the handling, application and performance of our products and equipment

After delivery, empty containers are removed to reduce waste and clutter

Our program performance assessments at key intervals help to identify potential areas for improvement to maintain low treatment costs and the results you need from our treatment programs

Safety is serious business for Process Masters: Our representatives have completed OSHA-10 training and are MSHA certified
The Process Masters Promise
Our technicians aren't just water experts, we're people experts too. We custom design our exclusive products and programs for each specific application and back them up with industry-leading service that is catered to each of our customers' unique needs.
When you choose Process Masters, you gain a dedicated team focused on continuous improvement. Our water processing packages include installations, routine maintenance, service calls, and more!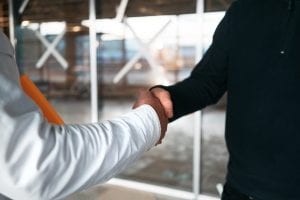 We Offer the Following – At No Cost!
Ongoing performance monitoring
Continuous process optimization
Have Questions? We Have Answers.